Viper SRT10 vs Corvette Z06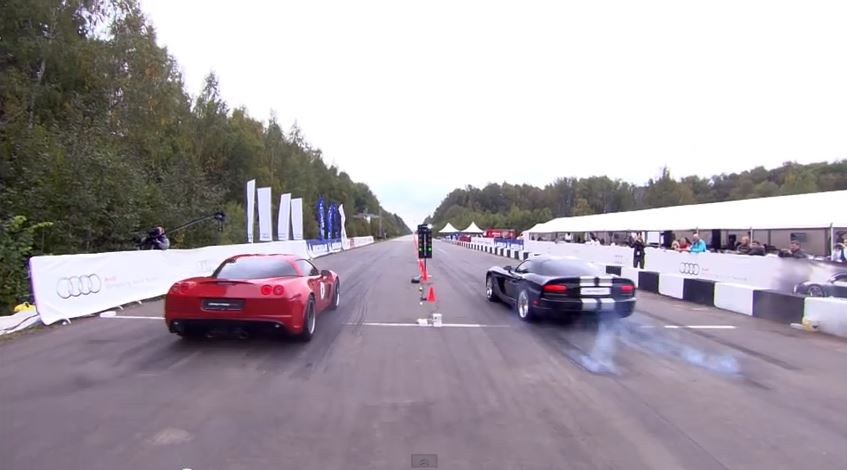 It's time for a drag race – Viper SRT10 Supercharged vs Corvette Z06 Supercharged!
This is a very interesting drag race between two American brands, Corvette Z06 Supercharged and Viper SRT 10 Supercharged. Both cars look awesome, but which one is the more powerful. Check out the video to find out the answer. Share the video with your friends. Enjoy the race!