Mad Maxxis Off-Road Runner 4×4 Muscle Car Desert Chase!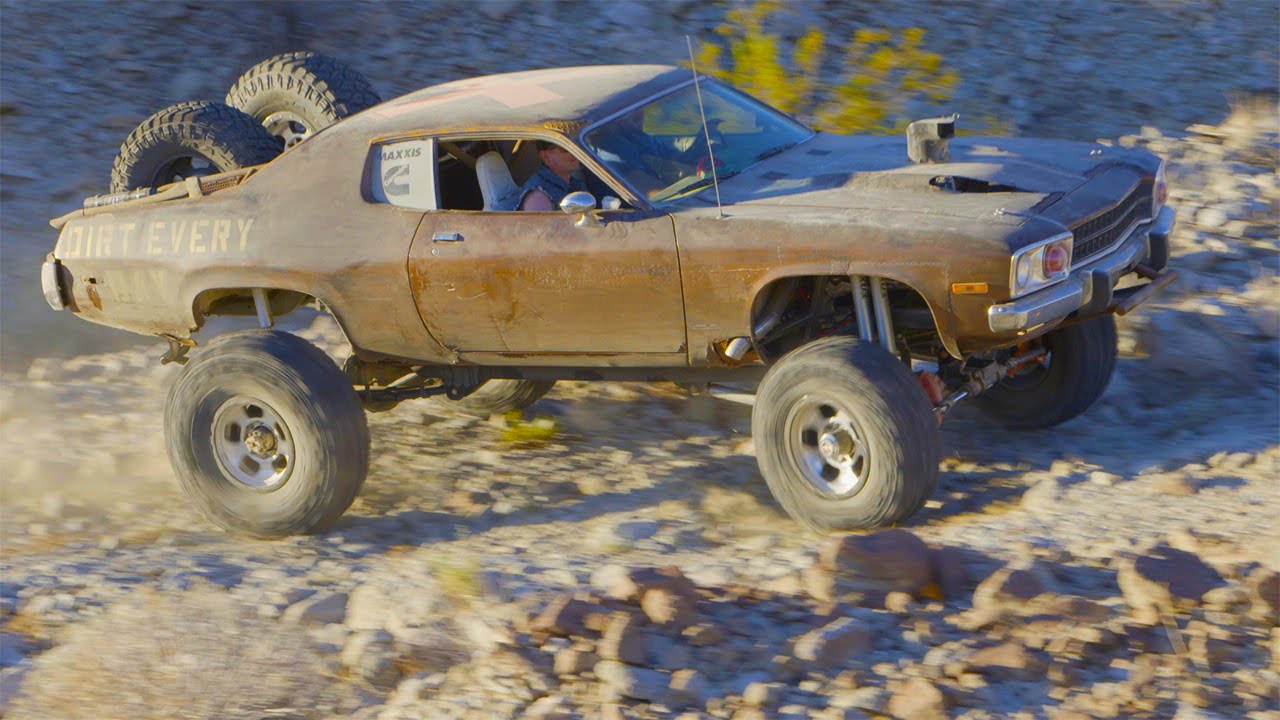 Mad Maxxis 4×4 Off-Road Runner Is Toughest Desert Muscle Car Outside Of Mad Max Movie!
What can you do if you get a rust ravaged 1973 Plymouth Road Runner? Wanna see what the guys from dirt every day have in mind? Us too. First of all it is no surprise to anybody that has seen one of their episodes that they are going to put a V8 in it, but this time it's a 5 Liter Cummins Diesel that is so heavy they had to install dual air shocks in the front of the vehicle. Additionally the car gets 4 wheel drive in order to tackle the dessert along with humongous tires that make it look like it drove straight from the Mad Max filming set. Watch the video as Fred and Dave take the 4×4 Mad Maxxis Off-Road Runner thru some epic terrain.