Cop Chases Bikers Then Biker Makes Cop Leave!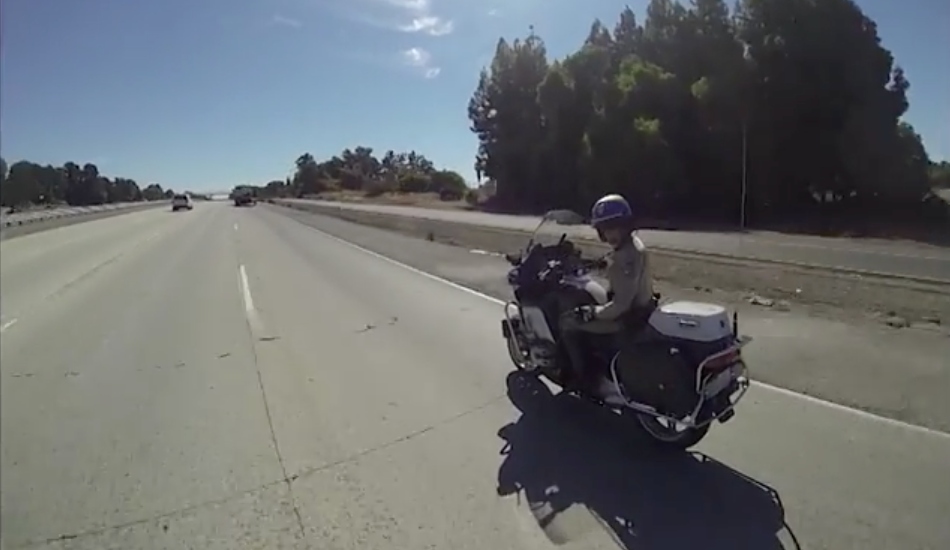 These stunt riders told the policeman to f**k off, he obeys and left the scene immediately!
Guru Stunts and his friends are on the streets again. This time one of them has a camera and has filmed something interesting. They were riding on the street and it disregards all aspects of the law. That is really dangerous, but it is quite bloody entertaining. Especially when the policeman is around them. But here we have something more entertaining. One of the riders tells him to f**k off, and the policeman obeys and left the scene at that moment. Wow. You really must watch the video. Enjoy!