A '69 Super Bee and '70 Duster leave a car show!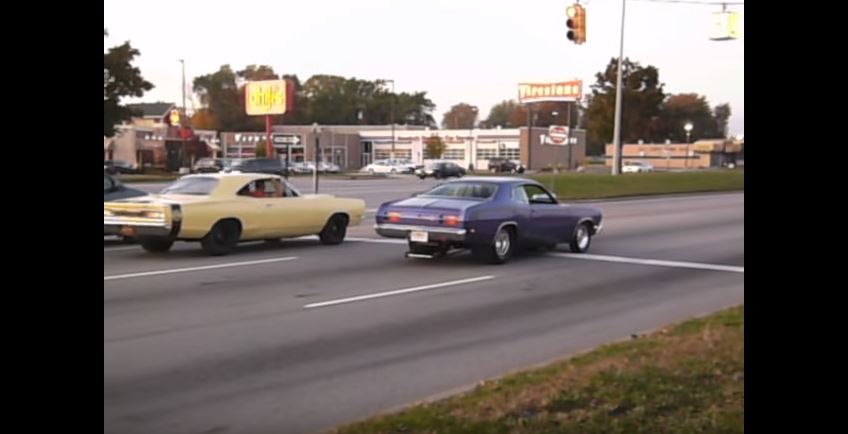 What Are The Chances Of These Two Pulling Up To The Lights Together?
This stop light gets to be the envy of all muscle cars lovers for at least a brief time. On the way back from a car meet, a 1969 Super Bee stops at the red light and guess what, a 1970 Duster stops on the lane next to him. Sounds like a staged thing but it's just a lucky accident. The fun is kind of spoiled when a Toyota parks in the other lane besides them but as soon as the lights turn green, the two muscle cars take off leaving the Toyota to provide good gas mileages and boringness.